There have been no new cases of Covid-19 in the Southern District Health Board area for the second day running.
The good news for the South comes as the Ministry of Health announced nine new cases across New Zealand today – the second day in a row where new infections have been in single figures.
The slowdown in cases in the South comes as Prime Minister Jacinda Ardern and her Cabinet are set decide whether to move New Zealand to alert level 3 this afternoon.
For much of the period of lockdown the South was having the most new cases, sparking fears the region could stay in lockdown for longer than other regions.
And while the SDHB still has the most number of overall cases at 216, there are now only 45 active cases in the region, with 170 having recovered.
Waikato (87), Waitemata (74) and Canterbury (65) DHB areas all have more active cases than the South.
Of 14 people in hospital with Covid-19, one person remains in ICU at Dunedin Hospital and is the only person with Covid-19 in hospital in the South.
Despite the South still accounting for more Covid-19 cases than any other health region in New Zealand, SDHB chairman Dave Cull yesterday said the region had fared well in some key areas.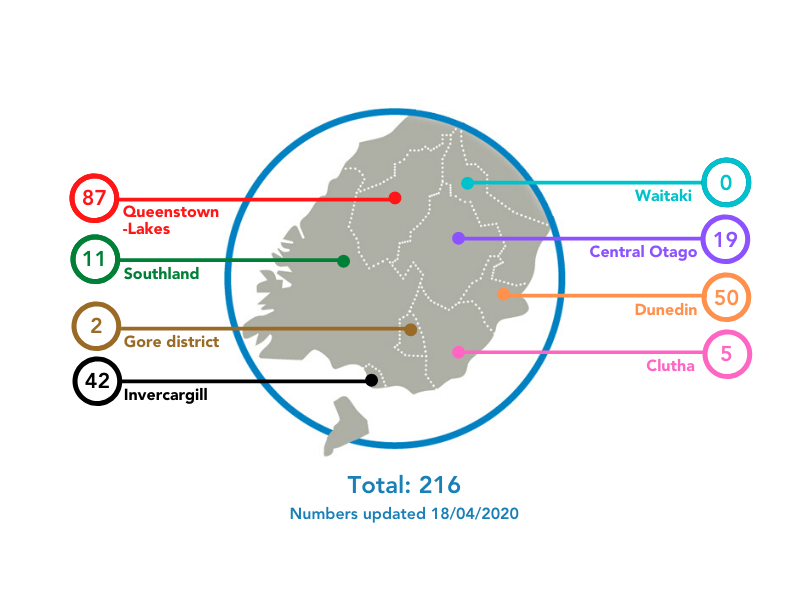 "I think the variable that we've done pretty well with in the South has been testing — because we haven't just tested contacts. We've tested, and as the criteria for testing has been broadened, I think we've probably per capita done as much testing in the South as anywhere."
Otago Daily TimesBest jordan SneakersNIKE HOMME